Noiseware 5 – The Best Got Better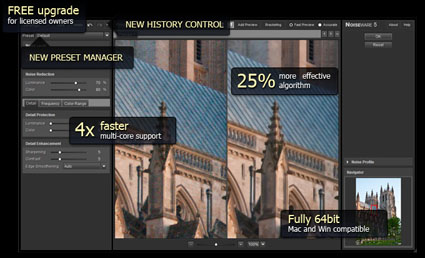 Noiseware 5 did an even better job than Noiseware 4 at reducing noise on a new series of images I'm printing now.
Noiseware 5 is now available.
– New algorithms are 25% more effective and retain more detail
– 64 bit compatible (Mac and Windows)(CS6)
– 4X faster with multi-core support
– New History feature with unlimited undos
– New Preset Manager for presets, notes, and import/export
The upgrade is free for registered users.
New users get a 20% discount with this code JPC2007.
Read my review here.
Download Noiseware 5 here.
Learn more about controlling noise in digital images here.
Learn more in my digital photography and digital printing workshops.