Exploring The Expressive Possibilities Of Aspect Ratio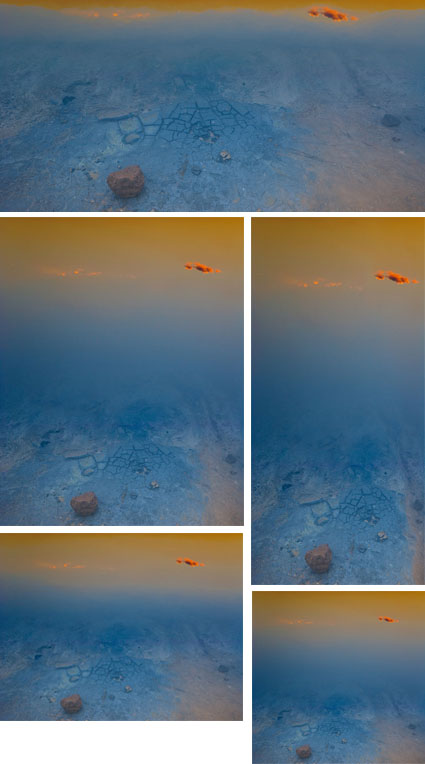 Distortions of the same image explore aspect ratio expressively
The proportion of an image's frame is a fundamental part of its statement.
Unlike many documentary photographers who keep the proportion of their image frames constant to reduce their presence and suggest that their images haven't been altered, I do the opposite for precisely the opposite reason, to more clearly highlight that my images have been altered by me. The question of whether an image has or has not been altered is a misleading question. Every image, whether documentary or artistic, has been altered, but to different degrees, in different ways, and for different reasons. Questions of method, extent, and intent are more revealing and interesting.
I use the proportion of the frame expressively. Because different proportions each add something different, I don't standardize, I customize the proportions of my images. I distort the frame, crop the frame, and/or extend the frame through compositing and sometimes retouching, before settling on a final solution that creates the strongest statement.
How do you use aspect ratio in your images?
Read more on Digital Photo Pro.
Learn more in my digital photography and digital printing workshops.