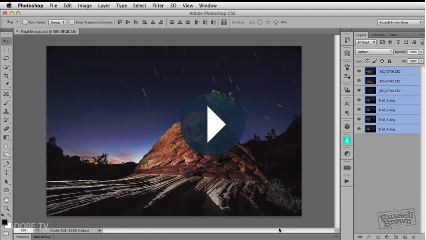 Zion Long Exposure Night Photography – Russell Brown

"Learn to combine multiple exposures together into one composite shot with Adobe Photoshop CS6. Russell Brown demonstrates stacking images and using advanced blend modes to combine multiple images together."
View more Photoshop videos here.
Learn more in my digital photography and digital printing workshops.