PHOTOGRAPH Issue 8 Is Available Now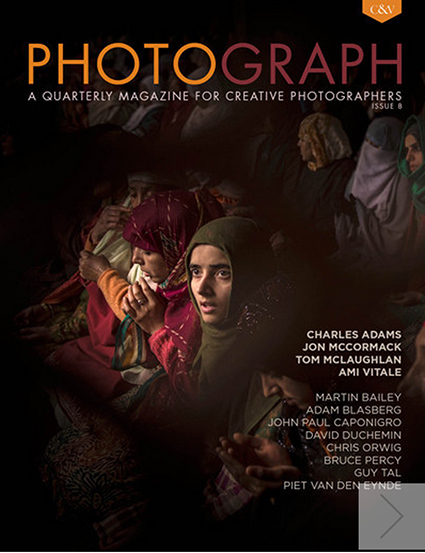 "Issue 8 proudly showcases portfolios from Ami Vitale (storyteller and National Geographic photographer), Charles Adams (fine art landscape photographer), Jon McCormack (documentary humanitarian photographer), and Tom McLaughlan (abstract photographer).
This issue includes articles by our columnists John Paul Caponigro, Bruce Percy, Guy Tal, Chris Orwig, Martin Bailey, Piet Van den Eynde, Adam Blasberg, and David duChemin."
In my column Creative Composition I discuss the uses of and relationships between Simplicity & Complexity.
I'm delighted to see that included is the work of Charles Adams, who has been my assistant for the last five years.
Preview PHOTOGRAPH 8 here.