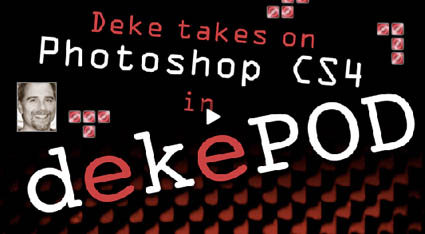 Deke McClelland's irreverent and uncensored video series offers a candid and highly opinionated review of the new software. "Photoshop CS4: Buy or Die" shows all facets of the program. In just five minutes, you'll know whether you want to upgrade or not. "Either you buy or it dies." It's refreshingly simple.
Watch it here.
Oh. And, if you haven't seen it. Check out Deke's 101 Photoshop Tips in 5 Minutes. This much lauded MTV inspired music video informs and entertains.
Watch it here.
Seen it? Like it? Comment here!