Martin Evening – What's New in Photoshop CS4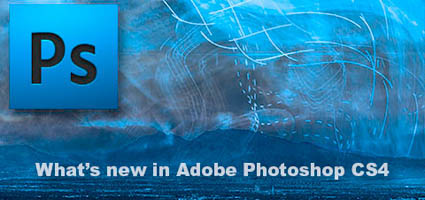 Martin Evening weighs in on CS4 on PhotoshopNews.
"I would say that Photoshop CS4 is an excellent upgrade, not just for the features I have listed in Photoshop Camera Raw and Bridge but for lots of other significant little changes to the program."
The new CS4 interface
Spring-loaded keys
Open GL performance
Adjustments panel
Color Range selections
Masks panel
Content-aware scaling
Depth of field blending
Photoshop CS4 extra items
Camera Raw 5
Bridge CS4
Collections
Large image previews
Read the full story with great illustrations on PhotoshopNews.com here.
Seen it? Like it? Comment here!
Martin's books are among the very best on both Lightroom and Photoshop. Check out Martin's books here.
Learn Lightroom 2 and CS4 in my workshops.
Check out my DVDs here.