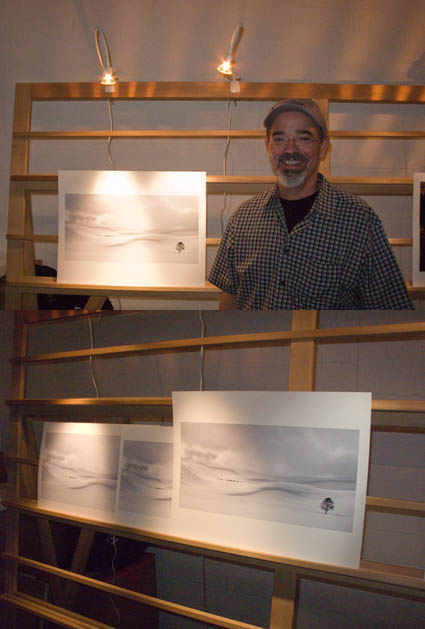 This week at The Fine Art of Digital Printing workshop (taking place at Brooks sponsored by Epson) Carlos Conseco discovered how important it is to test materials and evaluate images side-by-side. He printed one of his best images on a variety of surfaces – Epson Watercolor, Velvet, Ultrasmooth Fine Art, Luster, and Exhibition Fiber. They were all good. Each material added something new to the expression of his print. Materials affect print quality in technical ways (glossy papers produce blacker blacks) and aesthetic ways (matte papers seem softer and more organic). So he slept on it before making his final decision. The most important thing he learned was that materials matter.
What papers do you like? Why? Comment here!
Look for upcoming Epson Print Academy dates here.
Check out The Fine Art of Digital Printing workshops here.
Check out my Fine Digital Print workshops here.