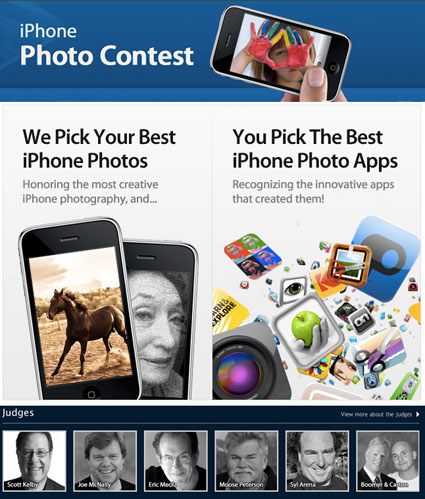 The APPOS iPhone Awards & Photo Contest
It starts right now! Literally.
7 am PST January 15 it opens.
It closes 7 pm PDT March 22.
Enter now, enter tomorrow, enter as often as you like – it's free.
Vote for your favorite images and Apps.
Eligibility
Images must be taken and processed with iPhones and iPhone Apps only.
Prizes
1    $1000 Adorama Gift Certificate
10  Wacom Tablets
15  Canon Wireless Printers
30  $100 Adorama Gift Certificates
25  $50 Apple App Store Gift Cards
Judges
Scott Kelby, Joe McNally, Eric Meola Moose Peterson, Syl Arena, Boomer & Carton
Vote
You can vote for and comment on entries.
You can even vote for your favorite photo App.
Find out more about the contest and see the entries here.