My Photoshop World – The Official PSW iPhone App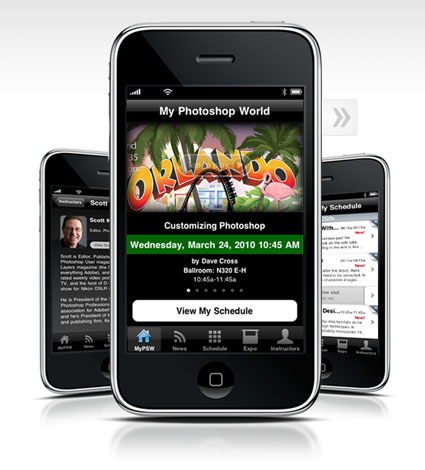 It's Photoshop World at your fingertips! Get instructor and class info. Pick your classes. Create a customized schedule, and never miss a moment of PSW with a built in map, PSW blog reader, Twitter hashtag feeds, and countdown timer to your next event!
Find out more about the PSW App here.