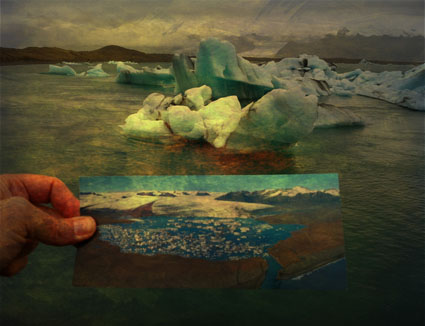 I often like to use props to make photographs. One of my favorite props to use is images. Photographing other images, in many cases, photographing other photographs, adds layers of complexity and offers many poetic opportunities. Images ask you to look and to look in certain ways. Two images ask you to look and look again and to look in multiple ways. I find this extremely stimulating. Making images with other images in them can be a fantastic creative wellspring.
Here's a selection of images with postcards in them that I made during my 2011 Iceland workshop.
Find out about my 2012 Iceland digital photography workshop here.