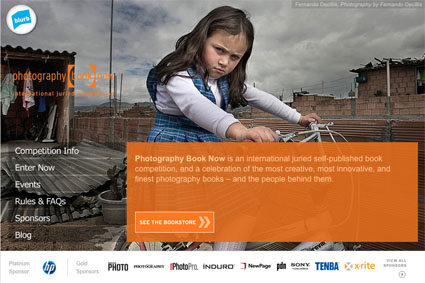 Only two more weeks remain in Blurb's Photography Book Now contest.
Blurb books must be submitted by 11:59 PDT July 15.
Categories include Fine Art, Editorial, and Portfolio.
The Grand Prize is $25,000.
Jurors include Darius Himes, Monica Allende, David Fahey, Michael Mack, Lesley A Martin, Susan Meisalas, Erin O'Tool, Martin Parr, Judith Puckett-Rinella, and Brian Smith.
Get the inside scoop from the jurors here.
What makes a winning photo book? Darius Himes (publisher)
Which photo books have been most influential? David Fahey (dealer)
What books should you read on a desert island? Brian Smith (photographer)
What are last year's PBN winners are up to now?
Learn more about the the PBN Contest here.
Learn more with my Bookmaking Lessons.
Learn more in my Fine Art Digital Printing Workshops.