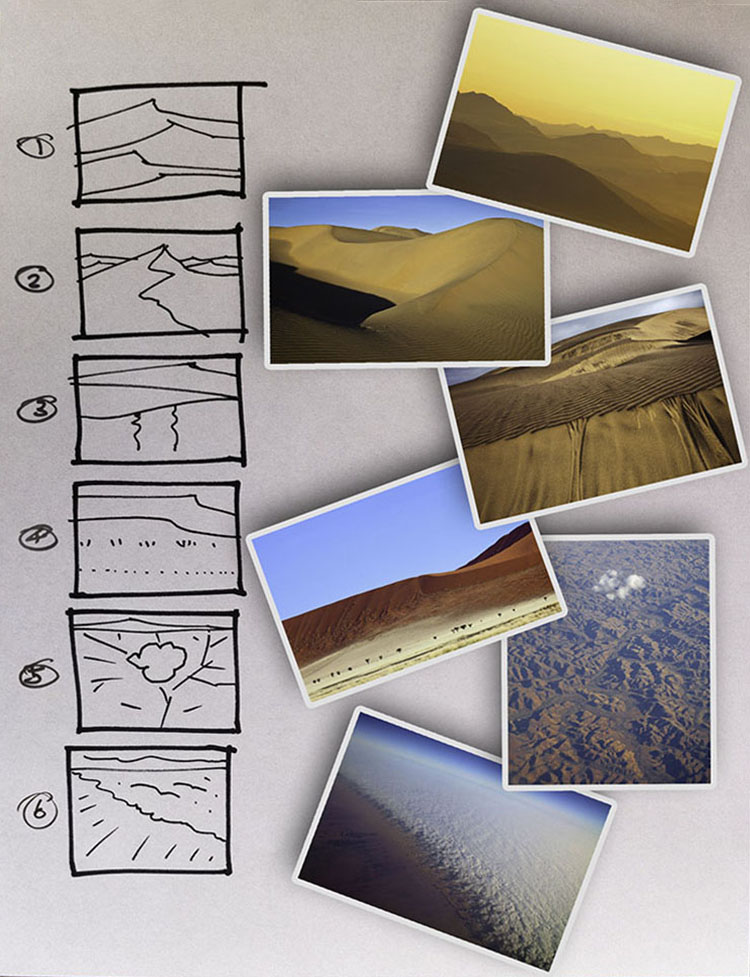 The first time I went to Namibia I used this storyboard to find more ideas and structure my thinking.
Find out how it worked out at the end of this article.
Movies are rarely shot without storyboarding them. Consider storyboarding your still photography projects too.
A storyboard is a hand-drawn map or timeline that identifies the various types of images needed to advance a story and the transitions between them. They identify the beginning, middle, and end of a story and the shots needed to move from one to the other. Storyboards create a guiding structure or framework that can help focus and strengthen your work. 
You can use storyboards to structure your thinking when you're developing still photography projects. Storyboards can help you do many different things, including finding out what your story is, generating ideas, identifying the shots you need, creating stronger relationships between separate images, and telling your story in more compelling ways.
Creating a storyboard doesn't take long. You can create a simple storyboard in as few as two sketches – before and after or beginning and end. Then you can continue adding more frames to develop your story further.