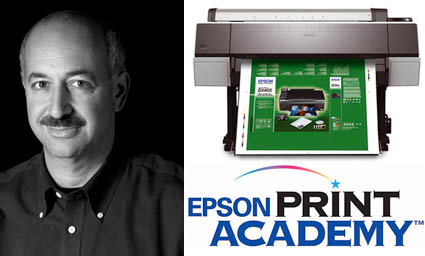 Dan (Dano) Steinhardt, Marketing Manager, Epson Professional Imaging talks with Scott Sheppard of Inside Digital Photo Radio about Epson's latest announcements including the new Epson Ultrachrome HDR ink set, the Epson Stylus Pro 7990-9900 and the new Epson Print Academy. Dano explains many features their benefits, including the greatly expanded color gamut and AccuPhoto™ HDR screening technology.
Find out more about the new Epson printers here.
Find out about the next Epson Print Academy near you here.