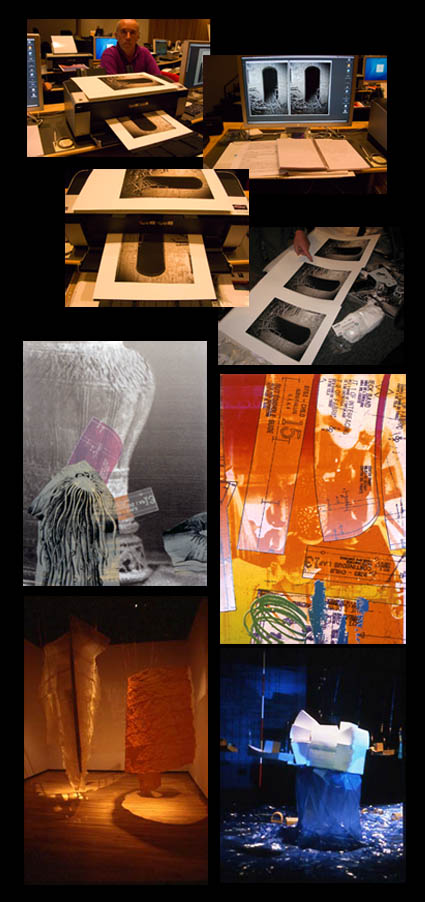 Marc creates multimedia prints and installations. He uses a wide variety of media for their material characteristics. So naturally he's particularly sensitive to the look and feel of his images. We tested sharpness (low, medium, and high) with one of his images. Then the whole class had the opportunity to see the results side-by-side. Consensus wasn't instant. Some like it sharp. Some like it soft.
One thing became clear, sharpness influences spatial relationships – especially when applied selectively. Typically, sharper image areas appear closer to the viewer, while softer areas appear further away.
So sharpness not only involves aesthetic choices, it can also be used to control spatial relationships within an image. Texture and contour are essential elements in visual vocabulary that you can use to further your personal expression.
Test it for yourself! On your images! Do it! While you can imagine the results, there's nothing like experiencing it.
How important is sharpness in your images? Do you like your images sharp or soft? Comment here.
Find out about the Hallmark Institute of Photography here.
Find out more about The Fine Art of Digital Printing workshop here.
Find out about my The Fine Digital Print workshop series here.