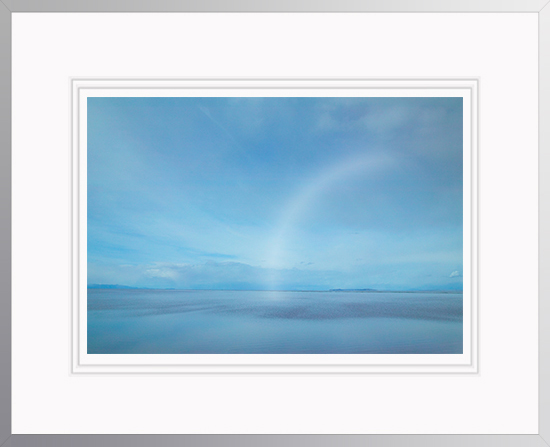 Fine Art Digital Printing Advanced
---
Dates : July 15-19, 2019
Tuition : $1,995 (no lab fee!)
Registration : Register now!
---
Find out which workshop is right for you here.
Supplement your workshop experience - before it begins or after it ends.
Discover advanced techniques and new possibilities.
Use your advanced skills to craft a personal style.
Class Size
Limited to 12
Limited class size and selective enrollment ensures that participants receive individual feedback and that pace and topics covered may be adjusted based on the needs of the group.
Focus
The Fine Art Digital Printing workshop series offers the most advanced digital printing workshops available anywhere. You'll learn more in one week than you learn in a semester in college.
Learn the heart of Adobe Photoshop and Lightroom, including the latest advances.
The Fine Art Digital Printing Advanced workshop is designed to take your understanding of digital imaging and digital printmaking to the next level. Reviews set the stage for an extended exploration of how to clarify and strengthen you unique vision. The perspective you gain during reviews will help you make decisions about how to best apply the advanced techniques you learn with your vision in mind so you get results that are optimum for you, not the results everyone else gets. You'll also leave with an expanded understanding of the hidden potential in your images. You'll leave with clear ideas about what makes a signature style and a body of work. You'll leave with a clearly defined personal project designed to present your work in the best light and a roadmap for getting there. You'll leave with several exhibition quality prints in hand. Come find out about the latest developments in digital printing and see what the latest printers and media can do for you and your images. Put the R/Evolution to work for you. Use the power of digital imaging and printmaking to advance your unique vision.
Topics
- Essential Elements of Images
- Ways of Analyzing Images to Develop Effective Enhancement Strategies
- Developing a Signature Style
- Developing a Consistent Body of Work
- Defining Creative Goals / Mission, Goals, Projects, and Next Actions
- The Limits of Color Management
- Advanced Proofing
- Essential Printing Tests
- Exploring the Effects of Substrate
- Fine Art Workflow (Quick Review)
- RAW Conversion (Quick Review)
- Smart Objects (Quick Review)
- Advanced Color Adjustment Strategies
- Advanced Black & White Conversions
- Advanced Selection and Masking
- Sophisticated Dodging & Burning Strategies
- Resolution and Resampling (Quick Review)
- Noise Reduction (Quick Review)
- Advanced Creative Sharpening Techniques
- Focus Effects
- HDR Techniques for Tonal and Texture Effects
- Compositing
- Exploring the Effects of Scale
- Print Finishing, Handling and Storage
- Exhibition Practices
- The Business of Fine Art
- Editioning
- Pricing
You'll leave with several exhibition quality prints, a vastly expanded understanding of the hidden potential in your images, clear ideas of what's unique about your vision, and a roadmap for developing a personal project to effectively present your work in its best light.
See my first 5 R/Evolution Series DVDs.
Get Feedback on Your Work
The week begins with extensive reviews of participant work. You'll acquire an advanced language for discussing images in ways that will help you gain perspective and clarity on how to develop your unique vision. You'll learn how to structure a consistent a body of work and a signature style. This will give you perspective on how advanced techniques demonstrated throughout the week can be customized for you and your images. Brief reviews of individual images continue throughout the week. You'll get substantial feedback on both the work you bring and the work you produce during the week.
View Original Masterworks
One of the best ways to learn how to make better prints is to expose yourself to great masterworks. You'll develop an eye for the aethetics of photographic printmaking. You'll become sensitized to the many nuances that add up to make a great print.
During my workshops you'll see original master works from the history of photography including original prints by Ansel Adams, Wynn Bullock, Paul Caponigro, Linda Connor, Kurt Markus, Arnold Newman, Olivia Parker, Chris Rainier, Joyce Tenneson, George Tice, Jerry Uelsmann, Brett Weston, Minor White, Huntington Witherill, and many more.
Read my comments on some of these masterworks here.


This Workshop Is Right For You If
You're quite comfortable with digital workflow and digital printing and you want to take your skills to the next level with advanced techniques while strengthening your personal vision by developing a body of work, a signature style, and define a personal project to effectively present and promote your images.
Start now! Read my free PDFs on Editing.
Get Ready
Find Out What You Need
An open mind and curiosity are the primary requirements for this week
You need a portable computer, digital files, and Photoshop.
You should be very comfortable with Photoshop.
You should be thoroughly familiar with layers, blend modes, masks, and sharpening.
You should be familiar with the topics we plan to cover and ready to advance your knowledge at a rapid rate.
You have a number of successful images and you want to develop a body of work with a signature style.
Consider my Expert workshop only if you've mastered the Topics and are well along the way to finishing a personal project.
Learn more now! Read my free Technique Lessons.
View My Informative DVDs
My DVD series R/Evolution offers excellent resources to help you prepare for my workshops and review core material presented long afterwards.
Choose the titles that are right for you.


Become a Part of Our Community
When you take a workshop you become a part of a community. You discover how much you have to learn from others - and how important that is. You also discover how much you have to give to others - and how good that feels. You can stay in touch with people who have similar shared experiences and interests.
Find them on Facebook, Flickr, and my Alumni blog.

Learn From Others
Share the Experience
"The best thing for me was getting a better sense of what a good print looks like and a better understanding of how to complete a body of work." — Charles Fritsch