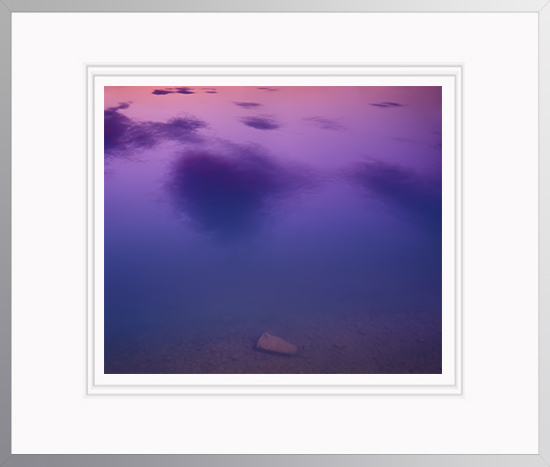 Fine Art Digital Printing Studio.
---
---
Find out which workshop is right for you here.
Supplement your workshop experience - before it begins or after it ends.
Learn only what you need to know by making a lot of prints.
It's a great way to follow up a field workshop.
It's the best way to prepare for Fine Art Digital Printing Intermediate or B&W Mastery.
Instructors
Arduina and John Paul Caponigro
This husband and wife team teach workshops internationally.
They've been working with Photoshop, Lightroom, and digital printing since version 1.
Class Size
Limited to 12
Limited class size ensures that participants receive individual feedback and that pace and topics covered may be adjusted based on the needs of the group.
Focus
The Fine Art Digital Printing Essentials workshop is eminently hands-on and practical. 
You'll learn what you need to do to get great prints, without getting too technical or distracted by too many possibilities.
You'll experience the thrill of making your images real and breathing new life into them.
You'll use the latest Epson printers to explore a variety of papers.
You'll learn what to look for in great prints. Part of this will include viewing masterpieces from great photographers in my private collection.
Unlike most workshops, this one takes place in our studio / gallery and home; you simply can't get more practical or personal.
Come find out just how many ways making prints can benefit you and your images.

Topics

- Raw Processing
- Color Adjustment
- Black & White Conversions
- Dodging & Burning
- Noise Reduction
- Sharpening
- Moving Between Lightroom & Photoshop
- Practical Color Management
- Printing
- Proofing / Output Specific Adjustments
You'll leave with finished prints knowing how to improve all of your digital images.
See my first 5 R/Evolution Series DVDs.

Get Feedback On Your Work
Reviews for this workshop take place informally throughout the week as you work on your images and during breaks.
This Workshop Is Right For You If
You want to acquire a rock solid foundation for all of your current and future digital imaging and printing needs and the confidence that you're getting the best results you can.

Get Ready
Find Out What You Need
An open mind and curiosity are the essential ingredients for this workshop.
You need a portable computer, digital files, and Photoshop. (Lightroom is highly recommended.)
You should be familiar with how to process Raw files.
You don't need to have printed before, but it helps.
Start learning now!
Read my free Technique Lessons. 
Download my book The Digital Printing Quick Start Guide.
Supplement your workshop experience - before you arrive or after you depart.
View My DVDs
My DVD series R/Evolution offers excellent resources to help you prepare for my workshops or review core material presented long afterward.
Choose the titles that are right for you.


Become a Part of Our Community
When you take a workshop you become a part of a community. You discover how much you have to learn from others - and how important that is. You also discover how much you have to give to others - and how good that feels. You can stay in touch with people who have similar shared experiences and interests.
View Original Masterworks
One of the best ways to learn how to make better prints is to expose yourself to great masterworks. You'll develop an eye for the aesthetics of photographic printmaking. You'll become sensitized to the many nuances that add up to make a great print.
During my workshops you'll see original masterworks from the history of photography including original prints by Ansel Adams, Wynn Bullock, Paul Caponigro, Linda Connor, Kurt Markus, Arnold Newman, Olivia Parker, Chris Rainier, Joyce Tenneson, George Tice, Jerry Uelsmann, Brett Weston, Minor White, Huntington Witherill, and many more.
Read my comments on some of these masterworks here.

Enjoy the beautiful coast of Maine during your visit!