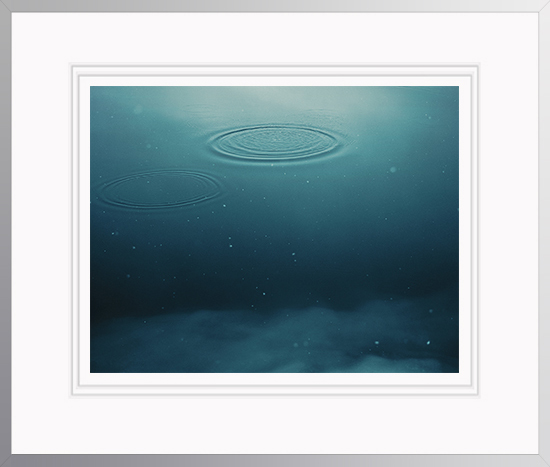 Fine Art Digital Printing Intermediate
---
Dates: July 8-12, 2019
Tuition: $1,995 (no lab fee!)
Registration: Register Now !

---
Find out which workshop is right for you here.
Add a Private or Semi-Private
Supplement your workshop experience - before it begins or after it ends.
Take your Photoshop skills to the next level and get more out of your images.
Demystify color management and get the best results consistently.
Class Size
Limited to 12
Limited class size and selective enrollment ensures that participants receive individual feedback and that pace and topics covered may be adjusted based on the needs of the group.

Focus
The Fine Art Digital Printing workshop series offers the most advanced digital printing workshops available anywhere. You'll learn more in one week than you learn in a semester in college.
Learn the heart of Adobe Photoshop and Lightroom, including the latest advances.
The Fine Art Digital Printing Intermediate workshop translates traditional photographic language and practices into new digital media. You'll see, use, and evaluate a variety of printers, ink, papers, drivers/RIPs and profiles. You'll learn how to look at and what to look for in great prints. Specific focus will be directed to Epson printers. The heart of Photoshop will be revealed. By the end of the week, you will have taken a sophisticated tour of the fundamentals of the digital imaging process, a recommended workflow, and a variety of techniques and tools to help improve your digital files and prints. You'll leave with at least one great print and the knowledge you need to get the results you're looking for when you return home. You'll also leave with a vastly expanded set of possibilities for making images. With more change to photography in the last decade than in its entire history, this is a very exciting time to be involved. Come find out about the latest developments in digital printing and see what the latest printers and media can do for you and your images. Put the R/Evolution to work for you. Use the power of digital imaging and printmaking to advance your unique vision.

Topics
- Color Management
- Proofing
- Essential Printing Tests
- RIPs
- Substrate Surveys
- Integrating Lightroom, Bridge, Camera RAW, and Photoshop
- Fine Art Workflow
- RAW Conversion
- Smart Objects
- Color Adjustment
- Black & White Conversions
- Selection and Masking
- Resolution and Resampling
- Noise Reduction
- Sharpening Workflow - Input, Creative, Output
- Print Finishing, Handling and Storage
- Exhibition Practices
- The Business of Fine Art
You'll leave with at least one exhibition quality print and the confidence that you can make great prints in the future.
See my first 5 R/Evolution Series DVDs.

Get Feedback On Your Work
Reviews for this workshop are brief. They take place informally throughout the week as you work on your images and during breaks.

View Original Masterworks
One of the best ways to learn how to make better prints is to expose yourself to great masterworks. You'll develop an eye for the aesthetics of photographic printmaking. You'll become sensitized to the many nuances that add up to make a great print.
During my workshops you'll see original masterworks from the history of photography including original prints by Ansel Adams, Wynn Bullock, Paul Caponigro, Linda Connor, Kurt Markus, Arnold Newman, Olivia Parker, Chris Rainier, Joyce Tenneson, George Tice, Jerry Uelsmann, Brett Weston, Minor White, Huntington Witherill, and many more.
Read my comments on some of these masterworks here.


This Workshop Is Right For You If
You want to acquire a rock solid foundation for all of your current and future digital imaging and printing needs and the confidence that you're getting the best results you can.
Also see Black & White Mastery, which covers the same material but with more emphasis on black-and-white imagery.

Get Ready
Find Out What You Need
An open mind and curiosity are the primary requirements for this week.
You need a portable computer, digital files, and Photoshop.
You should be comfortable with Photoshop.
If you're familiar with layers, blend modes and masks but have yet to master them, this is the workshop for you.
Consider my Advanced workshop only if you've mastered them.
You should be familiar with the topics we plan to cover and ready to advance your knowledge at a rapid rate.
The more you bring to the event, the more you'll take away.
Learn more now! Read my free Technique Lessons. 
Supplement your workshop experience - before you arrive or after you depart.

View Informative DVDs
My DVD series R/Evolution offers excellent resources to help you prepare for my workshops and review core material presented long afterward.
Choose the titles that are right for you.


Become a Part of Our Community
When you take a workshop you become a part of a community. You discover how much you have to learn from others - and how important that is. You also discover how much you have to give to others - and how good that feels. You can stay in touch with people who have similar shared experiences and interests.
Find them on Facebook, Flickr, and my Alumni blog.

Learn From Others
Share the Experience
"I loved the way the theory was built up, working toward a comprehensive framework."
— Anne Marie Rijsman