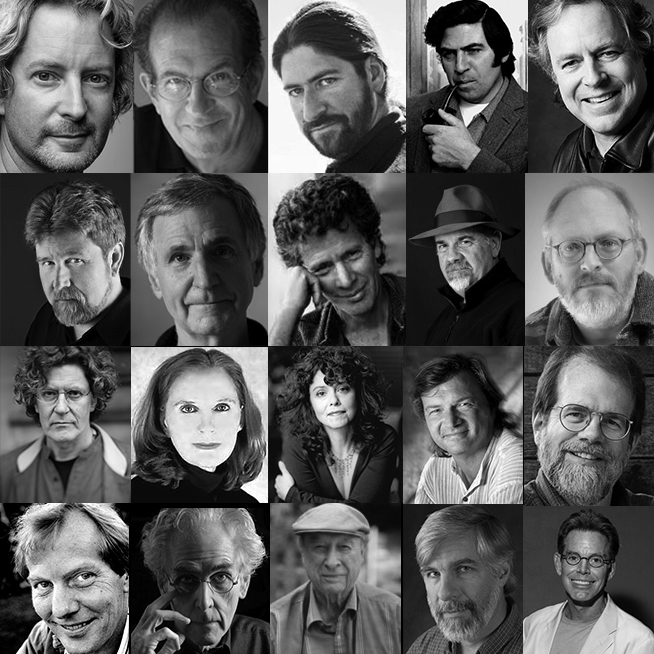 Photographers On Photography
Conversations
I have been fortunate to have had a number of wonderful conversations with some remarkable men and women. The majority of them work within the field of photography, though not all of them do so exclusively. Taken as a whole this collection offers a profound reflection on the nature of the medium in its current state. More importantly, it is a testament to the creative spirit, the wonderfully diverse permutations it takes, and the many insights they bring.
I appreciate Henri Cartier-Bresson's refusal to do interviews and insistence on having conversations. As a peer, I speak a common language and share a common experience that many people who speak with artists do not. I share many of their passions, yet I am often surprised by them. Despite the tremendous diversity of these individual's works, I am always impressed by how much in common we all share.
There are traditional strategies for discussing art, such as outlining tools and techniques, citing artistic influences, placing work done within an art historical context, and identifying social relevance. While these are all important areas, I am particularly interested in another area.
When I have a conversation with someone, I want to know what drives them to do what they do. I focus on an individual's creative process and personal passion, always trying to find out what they want to talk about. Often this is not clear at the beginning of our conversations but through our exchange it becomes clearer, sometimes for both parties. I've learned a great deal about close friends by spending an hour or two or three taking with them in a focused manner about what matters most to them artistically. Sometimes, strangers have become close friends. The insights that come out of this process are exciting. That's an understatement.
Subscribe to Insights free and find out when new content is posted.