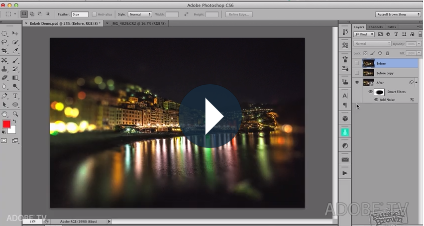 Enhance Images With Bokeh & Special Blur Effects – Russell Brown

"Russell Brown demonstrates how the ability to add a creative blur to images in Adobe Photoshop CS6 just got easier. With the new Blur Gallery you can target regions within your images and customize the areas that you want to be in, or out of focus. This tutorial will discuss the detials in using the new Bokeh feature found in the Blur Gallery. Learn the fine art of adding a bokeh of light to your images for unique, and special effects."
View more Photoshop videos here.
Learn more in my digital photography and digital printing workshops.