Steve Robeck – Thinking File Structure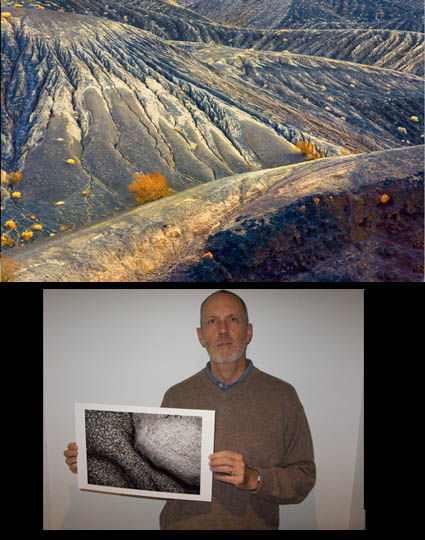 This week at The Fine Art of Digital Printing workshop (taking place at Brooks sponsored by Epson) Mac Holbert and I reviewed file structure at the end of the week – by processing student work. Everyone participating in the workshop got a valuable review of the file building workflow Mac and I use and recommend. Steve Robeck also got more than one possible window into the art of interpreting digital files. Time and time again, you modify how you apply a tool, eliminate it from the process, or add another. In this case we added a Photo Filter adjustment layer applied selectively to the highlights to add subtle warm ambient color and we used an additional Hue/Saturation layer to increase the saturation of yellow accent colors throughout the image. Adopting a consistent file structure and working methodology is important. And, knowing when and why to make exceptions is equally important.
Look for upcoming Epson Print Academy dates here.
Check out The Fine Art of Digital Printing workshops here.
Check out my Fine Digital Print workshops here.