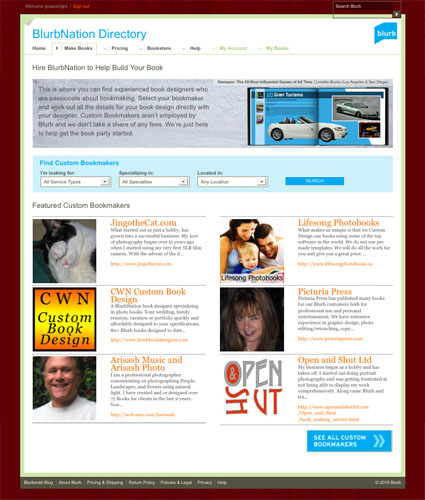 Professional design makes a difference.
Want to hire a professional to design you Blurb book but don't know one?
Find one on the BlurbNation Directory.
You'll get better results when you work with a designer if you understand core design concepts.
Check out How to Make a Gorgeous Photo Book here.
Check out these great design books I recommend.
Find my Blurb book Antarctica here.
Find out more about my Blurb seminars in New York April 29 and Toronto May 15.
Learn more in my Fine Art Digital Printing Workshops.