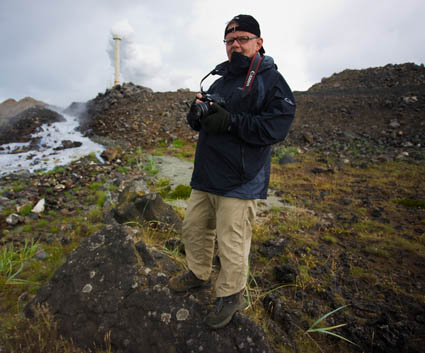 Focus On Nature's creator Einar Erlandson enlisted professional photographer Ellert Gretarsson to help guide us on location in Iceland. Ellert recently won the … in the … He's enchanted with the colors of nature. So, he guided us to his hot spots in Iceland. It rained all day. We got soaked. And came away with gold, and blue, and red, and green … you get the idea. He was able to describe how the colors changed in varying weather and light conditions. It's clear that Iceland is not only incredibly rich visually but that it's also highly changeable. It's going to take more than one trip to Iceland to experience all that Iceland has to offer – maybe a lifetime. When local's share their experiences you learn, experience and share more. My advice? Get to know the locals. And have fun doing it!
Find out about Ellert Gretarsson here.
Find out more about Focus on Nature here.
Get Priority Status for all 2009 workshops now by emailing einar@focusonnature.is.