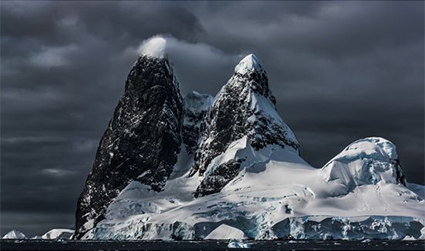 All About The Image's Woodrow Walden did a short and sweet interview with me by email recently.
You can read the final results here.
And you can compare the rough cut Q&A version here.
Personal
WW    Have you always known you wanted to be an artist, or did you have other aspirations as a child?
JPC    Art has always been a part of my life but I didn't commit to making it a career until graduating from high school. At one point, I seriously considered becoming a marine biologist.
WW    You were raised in a very artistic household. Your Father of course, is photographer Paul Caponigro, and your Mother is graphic designer Eleanor Caponigro. How much influence would you say that had on your decision to become a photographer and eventually a photo-based digital artist?
JPC   Both of my parents have had a tremendous influence on me. They laid my foundations in photography (dad) and painting (mom).
WW   What was your first camera?
JPC    I don't remember. The most significant camera I remember receiving as a gift was one of the two Dierdorff cameras my father used to photograph the megalithic monuments in the British Isles.
WW   How old were you when took your first photo and what was the subject and do you still have it?
JPC   I don't remember. I remember my first significant moment in photography was photographing a black cat in an Irish field with my mother when I was less than four years old – and the amazed look on my mother's face when the cat couldn't be found in any of the several images we took.