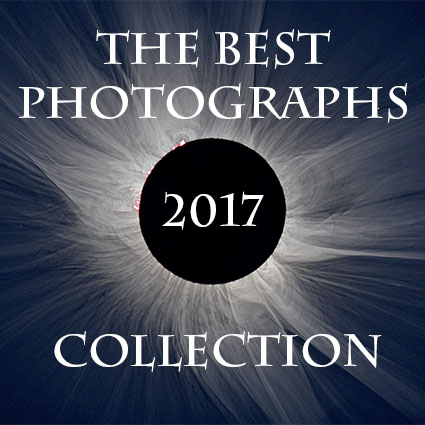 The new year is a wonderful time to look at great photographs!
Dozens of media outlets collect their best of the best.
You'll find links to the best of those below.
Enjoy!
Time's Best Photographs Of 2017
New York Times The Year In Photographs 2017
The World Press Photo Contest Winners 2017
CNN's The World's Best Travel Photos 2017
Bloomberg's 100 Best Photographs Of 2017
Reuter's Pictures Of The Year 2017
Reuter's Best Business Photographs Of 2017
Visual Culture's Most Powerful Moments of Journalism 2017
Sports Illustrated's Best Photos Of 2017
National Geographic's Best Photographs Of 2017
The Guardian's Best Of Wildlife Photography Awards 2017
Audubon's Photography Awards 2017
CBS Comedy Wildlife Photography Awards 2017
Nature's Best Science Images Of 2017
Space's Most Amazing Space Photographs Of 2017
Popular Science's Best Picture's Of The Solar Eclipse 2017
The Huffington Post's Best iPhone Photographs Of 2017
My Modern Met's Best Photographs Of 2017
Lens Culture's 75 Experts Name the Top Photo Books of 2017
Sign up for my newsletter Insights for more digests like this.