Adobe Announces / Demos CS5 Online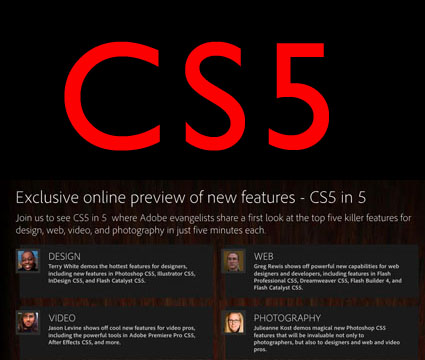 Adobe announces CS5 today with live online previews featuring Julianne Kost, Terry White, Greg Rewis, and Jason Levine.
Register for the event now.
Tune in at 8 am PDT.
CS5 has been described as Adobe's "most significant upgrade ever." That's a real challenge to live up to – PS5 introduced color management – but it might just be true. Whatever the case, there's no question that CS5 is a must upgrade.