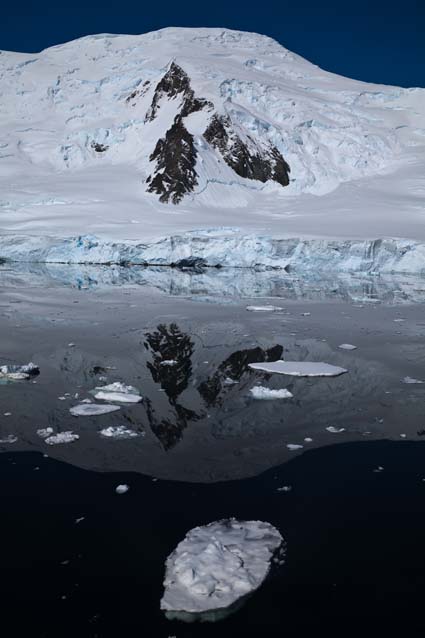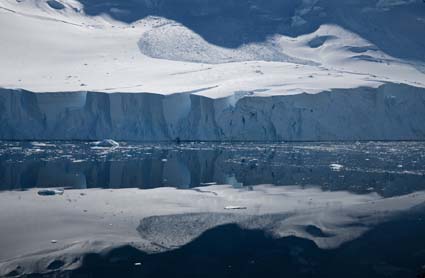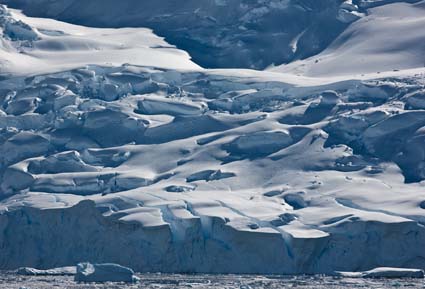 People keep asking Seth Resnick and I why we keep returning to Antarctica.
We've made four trips and every trip was different. We visit new locations; there are over 40 locations cruises land at and with each visit we get to visit an average of 12. The ice conditions are always different; one month can make a big difference. Surprisingly, the thing that we've found makes the biggest difference is the weather, which affects the light dramatically. We saw riotous colors during four hour long sunsets on our 2005 Peninsula trip and "nights" where the sun only skims the horizon but never truly sets south of the Antarctic circle in 2009. Every time we go, we keep wondering how much more could there be to see and how different could the conditions be and every time we're surprised that we discover so much more and that locations we know look so different. Each voyage has had an entirely unique character.
The two most sublime landscape experiences I've ever had were at Sossusvlei, Namibia and in Antarctica's The Gullet. The Gullet was the remotest, purest, whitest experience I've ever had. It felt like being in a frozen heaven. Quietly cruising on mirror calm waters through the dramatic mountains of Crystal Bay to find the narrow channel through The Gullet (like seeing clouds cascade off high peaks to touch the water and be frozen in place) and through to Margueritte Bay lit up by endless hours of midnight color was one of the most beautiful 24 hours of my life. Many of us didn't sleep that 'night' because we didn't want to miss anything. We knew while we were there that few people on earth had ever had an experience similar to the one we were having."
See more images from Antarctica's The Gullet here.
There are still a few spaces available in our Antarctica 2013 workshop.
Email me at jpc@digitalphotodestinations if you'd like to join us.