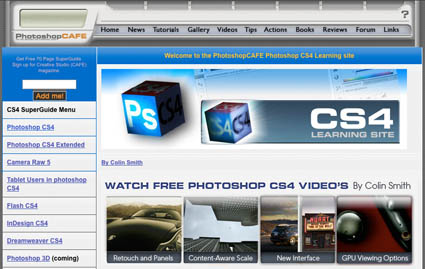 PhotoshopCafe has launched it's CS4 online Learning Center. Read an illustrated overview of new CS4 features. Watch four new free videos online – Retouch and Panels, Content-Aware Scale, New Interface, GPU Viewing Options and an interview with John Nack (Photoshop Principle Product Manager). It's excellent content. It's free!
Visit PhotoshopCafe's CS4 Learning Center here.
Seen it? Like it? Comment here!
Check out my DVDs here.
Check out my upcoming seminars here.
Learn Photoshop CS4 in my workshops.