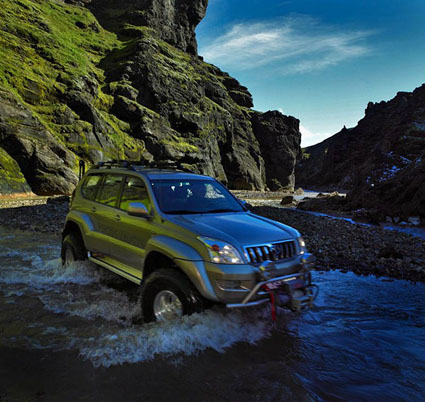 During our workshops at Focus on Nature we will travel in jeeps for our field trips. Using jeeps for our field trips gives us great flexibility for destinations and recreation during the evenings.
Read and see more about jeeps and destinations here.
Read more about John Paul's Iceland workshop (August 18-22) here.
Focus on Nature (Photography Workshops in Iceland) recently announced 15% discounts on their 2008 workshops. The discounts are made possible by excellent response from sponsors.
Enroll now! Space is limited.