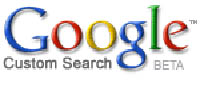 Looking for something specifc on this website?
Use the new Google Search feature – located in the top right corner of the nav bar.
This doesn't replace the Search and Categories features for this blog.
It adds Search for the rest of this website.
So, next time you're looking for information on a specific topic, use the Search feature!
You can add Google search to your website too. Found out more here.