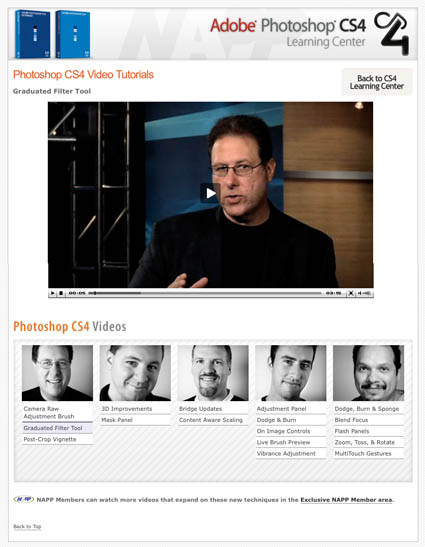 The Photoshop Guys at NAPP have put together some great short video tutorials that will help you get up to speed on CS4. Here's the list.
Scott Kelby
Camera Raw Adjustment Brush
Graduated Filter Tool
Post-Crop Vignette
Corey Barker
3D Improvements
Mask Panel
Dave Cross
Bridge Updates
Content Aware Scaling
Matt Koslowski
Adjustment Panel
Dodge & Burn
On Image Controls
Live Brush Preview
Vibrance Adjustment
RC Concepcion
Dodge, Burn & Sponge
Blend Focus
Flash Panels
Zoom, Toss & Rotate
MultiTouch Gestures
See all the videos here.
Seen it? Like it? Comment here!
Learn Lightroom 2 and CS4 in my workshops.
Check out my DVDs here.