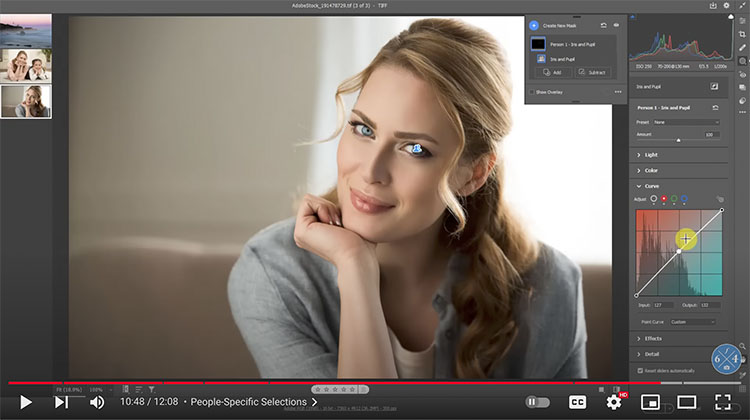 "Such a simple thing, like a curve inside a mask, seems minuscule, but this is HUGE!
Watch this video to learn about the new features in ACR 15."
00:00 Intro
00:54 Content-Aware Remove Spot Removal Tool
02:33 Refresh Button in Spot Removal Tool
03:13 What's new in Masking
04:17 Curves in the Masking Section
09:22 People-Specific Selections
11:10 Your Turn! Experiment and Enjoy!