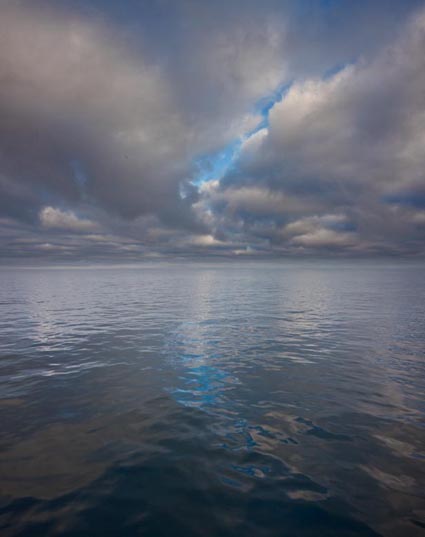 We had great weather on our South American Cruising Through Life workshop. Most of the tourists would agree. On the other hand the photographers might not. Only the first day and a half had much weather – fog. That's when I got a majority of my keepers. The skies were often clear, offering only an undistinguished background of simple blue. When there were clouds they were undistinguished cumulus humilis, no cumulonimbus, no cirrus, with few sheets of stratus. The sunsets and sunrises were pretty but not distinguished. There wasn't much wind or swell so the seas were calm. Still, I shot. I got a few quiet keepers. And a lot of raw material for composites, which will ultimately yield more dramatic results. Today, you can make the weather. Understanding the new possibilities of digital rendering opens up many new opportunities for making exposures. Once you've been exposed to them you'll start seeing new possibilities.
Find out more about Cruising Through Life here.
Find out more about Vincent Versace here.
Find out more about my Atmospheric FX ebooks here and here.
Find out more about my Atmospheric FX DVD here.
Read what one happy viewer though about my DVD Atmospheric FX here.
Find out more about my upcoming workshops here.
Sign up for Insights for advance notice and discounts on upcoming workshops.