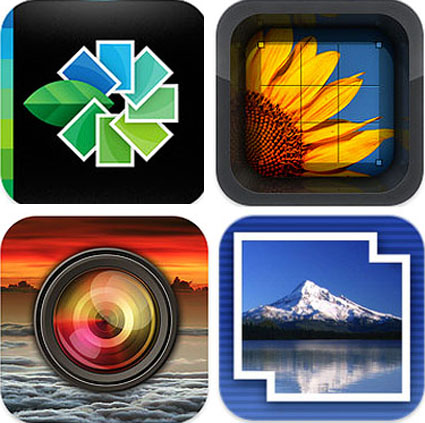 Finding it hard to choose between so many photo editing iPhone apps? Here's my short list of essential photo editing apps. Get these ten apps and it's likely you'll only buy other apps for specialized effects or participating in specific social networks.
Snapseed, PhotoForge 2, Pro HDR, Auto Stitch Panorama, Liquid Scale, iResize, Photo Fixer, TiltShift, Image Blender
Read my full review on The Huffington Post.