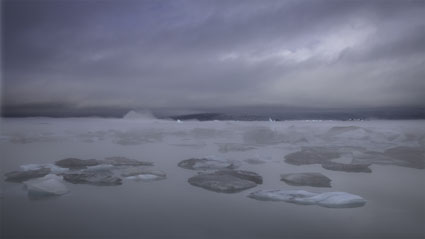 Continuity. Every screenwriter needs to create it. Every storyboard needs to interpret it. Every director needs to guide it. Every editor needs to refine it. If you're a still photographer, you may be called to do all of these things.
Continuity lies at the heart of the art of storytelling. The types of images selected and the transitions made between images presented in groups can be powerful tools for visual communication. Sequences can provide useful comparisons and contrasts between separate images and their contents. They set a pace and rhythm for looking. Carefully orchestrated they can create the illusion of moving in time forward or backward, linearly or non-linearly. They can be used in extremely creative ways. The best sequences make images clearer, more meaningful, and more moving.
Photographers can use continuity to guide and structure initial explorations on site; use a storyboard as a checklist to make sure no angle goes uncovered. Photographers can use continuity to find missing gaps or resolve challenging transitions in ongoing projects; update a storyboard and find the out what you've got too much of and what you don't have enough of or find a bridges to connect disparate images. Photographers can use continuity to edit, sequence, and present existing work more effectively; fine tune a story in sophisticated and compelling ways; there are many possible solutions.
There are many classic strategies for sequencing images and creating transitions between them.
Persistence
Pans
Zooms
Fades
Numbers
Cuts
Include continuity in your work and you'll find you'll be able to solve many more visual challenges in many more ways and make the reception of your work more effective and powerfully felt. Once you understand what the many possibilities are and how they work, you can be extremely creative with them. Some artists have even been celebrated more for their use of continuity than their singular images. Continuity is so powerful that it can be an art in and of itself.
Read more on AfterCapture.
Learn more about storytelling here.
Learn more in my digital photography workshops.