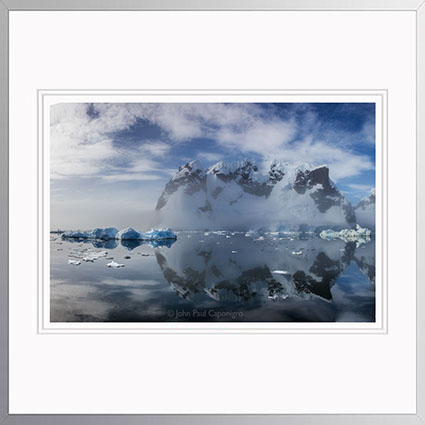 When you're evaluating print quality, knowing what to look for is almost as important as knowing how to achieve it. Many technical factors contribute to print quality. Here's a list of things to look for when you're evaluating print quality – yours and others'.
It's not that every one of these factors has to be optimal to achieve great print quality. It is that every factor you optimize enhances print quality further.
Well Focused
No Motion Blur
No Sharpening Artifacts
Extended Depth Of Field
Extended Dynamic Range
Appropriate Lightness
Highlight Detail / Separation In Values
Shadow Detail / Separation In Values
Mid-tone Contrast
Gradation
No Posterization
Low Noise
No Noise Reduction Artifacts

Believable Color … or … Color Transformed With Intent
Color Without Artificial Color Casts
Variation In Single Colors
Saturated Color

Appropriate Materials
Appropriate Scale
Appropriate Presentation Materials
Appropriate Contextualization
Appropriate Price
So what's 'appropriate'? That all depends on the statement being made. The real question is, "What is the artist trying to do? And how well did they achieve that?" You can successfully break the rules if you break them for a reason.