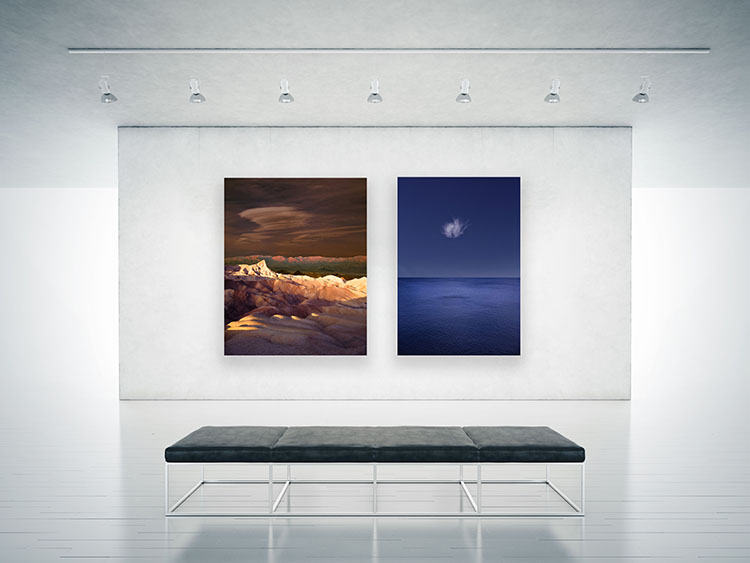 The physical exhibit is closed now …
… but the online experience continues.
Sign up for my newsletter Mindful Of Nature,
and receive a virtual tour guide.
I'll send you the issue you missed within a week.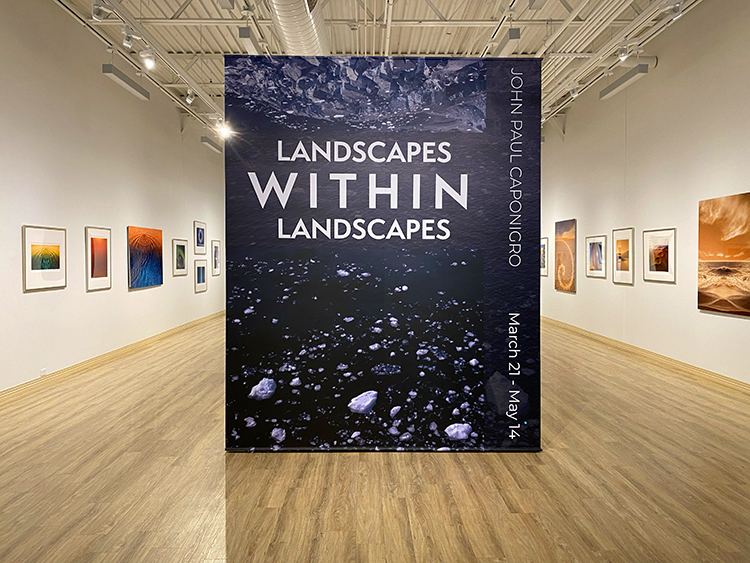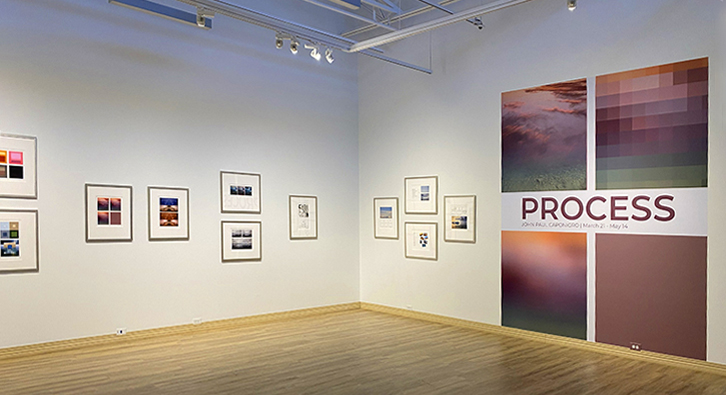 March 21 – May 14
Landscapes Within Landscapes  &  Process

Sordoni Art Gallery, Wilkes University, Wilkes Barre, Pennsylvania
The gallery is currently open by appointment only.
Email email melissa.carestia@wilkes.edu
Landscapes Within Landscapes
50 large prints survey the artist's career; this exhibit illuminates how the perception of nature and the nature of perception are deeply intertwined. How we see the land changes how we see ourselves. The artist suggests we are land, not apart from nature but a part of Nature.
Process
25 small prints unveil the artist's practices in detail, showing how process influences perception.
Enhanced with audio, video, and hybrid texts, the two exhibits combined offer a unique look into contemporary visions of land and changes in photographic practice.
Catalog
A catalog expanding upon the exhibit will be available.
.
Sordoni Art Gallery – Wilkes University, Wilkes Barre, PA
Sign up for Collector's Alert for more news.
Events
Monday, March 20
3:15 PM – Interview with Erika Funke, WVIA NPR
Tuesday, March 21
11:15-12:45 –  How To Be More Creative
5-6 pm – Lecture / Meditations In Nature
6-7 pm – Reception
Wednesday, March 22
1-2:15 – Ekphrastic Writing Workshop
.