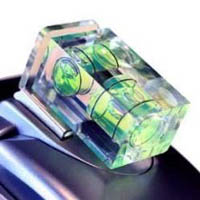 Alright, now I have to admit it. I like toys. This little item is stylish, inexpensive, and useful.
Straight lines are important to me. While I practice refining my eye for seeing when things are level and parallel, in some situations it helps to have a level that will double check things for you.
Check out more of the gear I Use on this blog (search for Equipment), on this site, and in my AStore.
Check out my field workshops here.
Get a 20% discount on my Iceland (8/18-22) workshop here.
Get a 15% discount on my Fall Foliage (10/17-20) workshop here – until 8/17.
The first 5 Insights Members get $1000 off South America (2/2-14/09), thereafter $250.
Space just became available in my workshop in Namibia.